The Renewable Energy sector is gaining more and more relevance in ATD Group experience. We bring our customers services and solutions from the offer fase to the implementation of process and logistcs operatations that assure the project execution in the schedules assigned by contracts.
We understand that in a sector of high investments shorter times of construction are essential for the competitivity and rentability of companies. Aligned with this challenging sector, ATD is in constant search for the innovation of technology and process, to deliver logistcts projects that will bring the agilitly and cost reduction that meet our clients' needs.
Our experience in the sector includes tax studies for the compositition of EPC costs, with international procurement of materials; and the complete logistics execution in turn key contracts, essentially for photovoltaic plants, eolic parks and thermal treatment of biomass unities.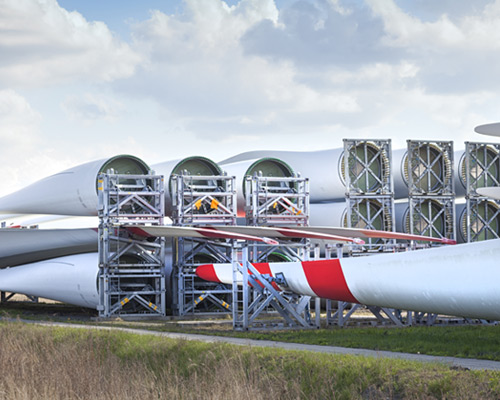 Some of our experiences in the Renewable Energy sector are:
Implementation of solutions for maritime and road transport reducing times, raising the safety for cargoes and keeping the level costs for nacelles, hubs and tower modules in eolic parks in the Southeast and Northeast cost of Brazil.
Integrated logistics of container cycle and cargas soltas from origin (asian market) to delivery and final handling in construction site of photovoltaic plants.
Custom clearence and management of imported materials for projects in Chile, Argentina and Brazil.
Development of detailed engineering for the improvement of handling systems in port of nacelles, reducing times and costs, and the need of using guindastes in terminals.
National and International logistics, supporting the EPC of gasification plants, cogeneration and biomass thermal treatment.
Off-shore experiences:
Transport and launch of floating jackets using semi-submersible ships, in off-shore eolic parks.
Transport in deckship of substations to be installed in off-shore eolic parks.
Elevation services of tower parts, nacelle and shovels, using ferry with guindaste as support for the assembling of off-shore eolic parks.